MSSQL to MySQL Database Converter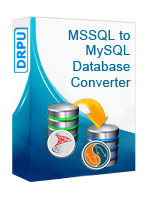 MSSQL to MySQL Database Converter
Price: $49
MS SQL to MySQL database converter software converts MSSQL created database records into MySQL database without losing any information. Software easily supports all major MS SQL data types and attributes. Database file converter software has facility to connect MS SQL server and MySQL server locally or remotely using Windows authentication or SQL server authentication.
Database migration tool support Unicode architecture character set and is said to be a safe data conversion utility as it maintains database integrity. Database conversion tool has the facility of saving the converted database records either at user specified location or the records can be overwritten into existing location.
(100% Secure)
Download MSSQL to MySQL Database Converter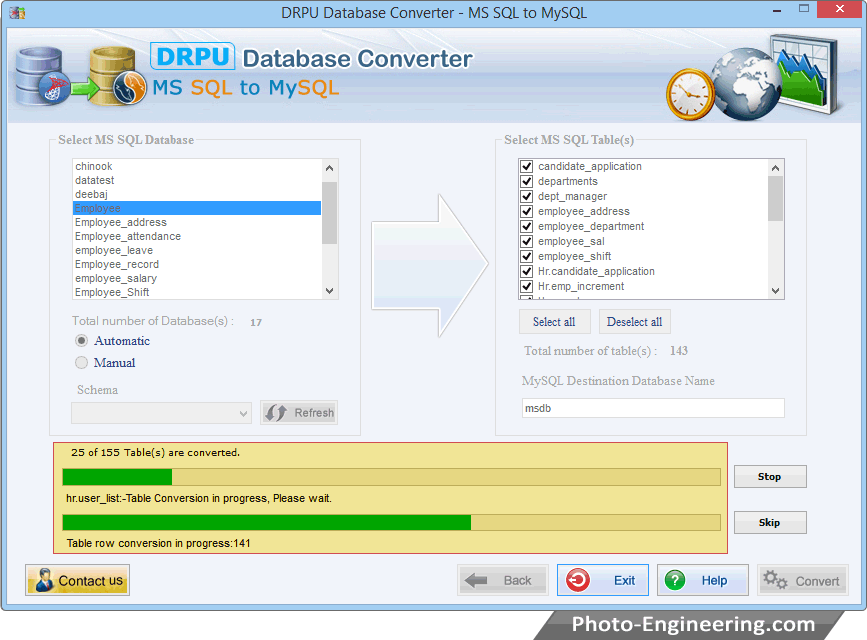 Next Step >>
Software Features:
Converts stored procedures, views, indexes with all necessary attributes etc.

Software works with all versions of MS SQL server and MySQL server.

Convert the database records in structured manner, with full accuracy and without loss of information.

Converted database records can be saved at new location or overwritten at existing location.

Select Schemas automatically or manually.