MSI to EXE Creator
Price: $49
MSI to EXE Creator software creates EXE file from existing MSI file format without changing the functionality and structure of the application. Setup maker utility generates executable file from windows installer file and helps you to create windows installation packages for your software products with maximum ease of use and flexibility.
With MSI to EXE setup creator, installations can be created with a single step-by-step wizard provided with the software without having any kind of technical knowledge and skills. Provide the facility of selecting the files that are to be included in the package by specifying the installation paths. Create exe setup from .NET framework MSI installation wizard setup extractor program, convert MSI installer to exe format installer Executable file to release your software products in standard EXE installer setup format.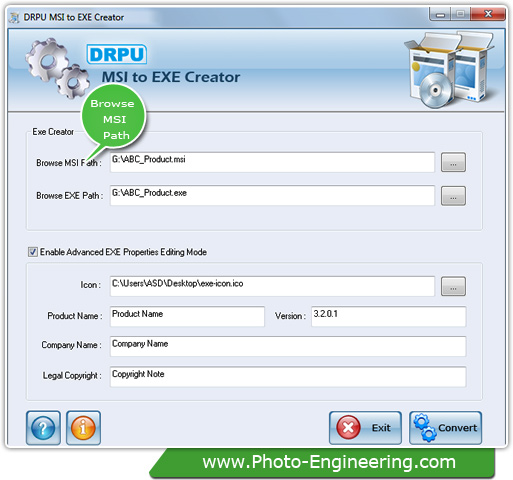 Software Features:
Creates EXE file from existing MSI files in one click.

Original MSI file functionality and structure remains unchanged.

Facility of saving the created exe file at user specified location for future use.

Professional tool that generates executable files from windows installer MSI package.

No loss of data while setup conversion.