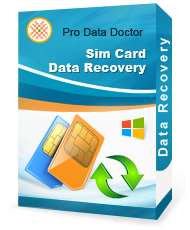 Sim Card Data Recovery
Price: $69
Mobile phones are the most commonly used and a useful accessory that stores the data with in itself and its Sim card memory. If Sim card of your cell phone is corrupted, Our Sim Card Data Recovery Software can easily reveals all lost SMS, contact numbers etc from cell phone sim card using PC/SC or Phoenix standard USB sim card reader.
Sim card data includes contact numbers (saved, fixed dialled, last dialled numbers), SMS (inbox, outbox, read, unread, sent items).
Download Demo
(100% Secure)
Download Sim Card Data Recovery
Supported Operating System : Windows OS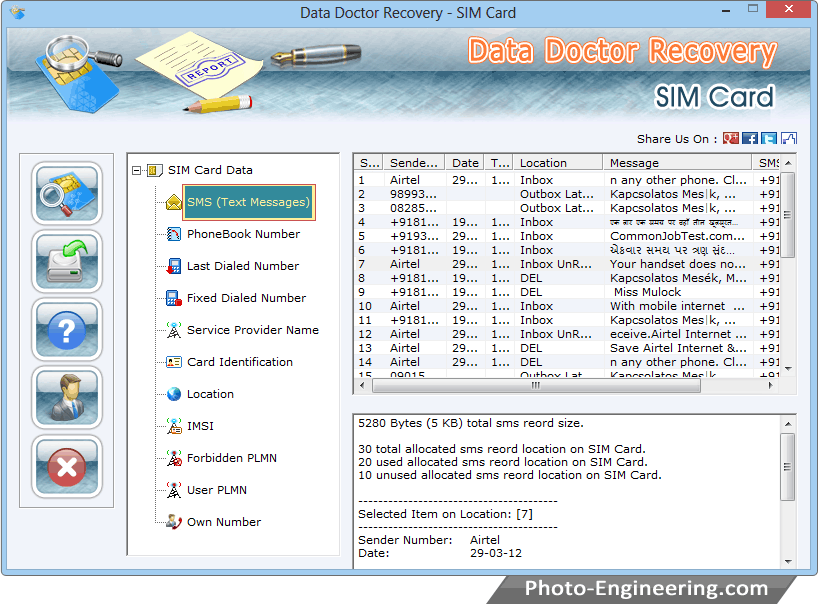 Software Features:
All contact numbers and text messages can be recovered with sending date and time using sim card recovery software.

Recovers SMS (Short Message Service), phone book contact numbers.

Report including sim card details along with date and time can be generated in TXT format.

Helpful in computer forensic analysis.
Recover Data Under Conditions:
Accidentally erased phone book memory and text messages.
Corrupted mobile phone Sim card, Human error.
Virus infected mobile phone Sim Card.