MS Access to MySQL Database Converter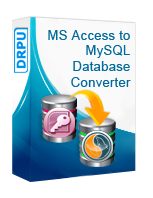 MS Access to MySQL Database Converter
Price: $45
MS Access to MySQL Database Converter Software converts MS Access created database records into MySQL database server. Database converter program migrates existing password protected MS Access database records into MySQL database records.
Database migrator supports UNICODE architecture and is said to be a safe data conversion utility as it maintains database integrity. Database conversion tool has the facility of saving the converted database records either at user specified location or overwrites the existing MySQL database records.
(100% Secure)
Download MS Access to MySQL Database Converter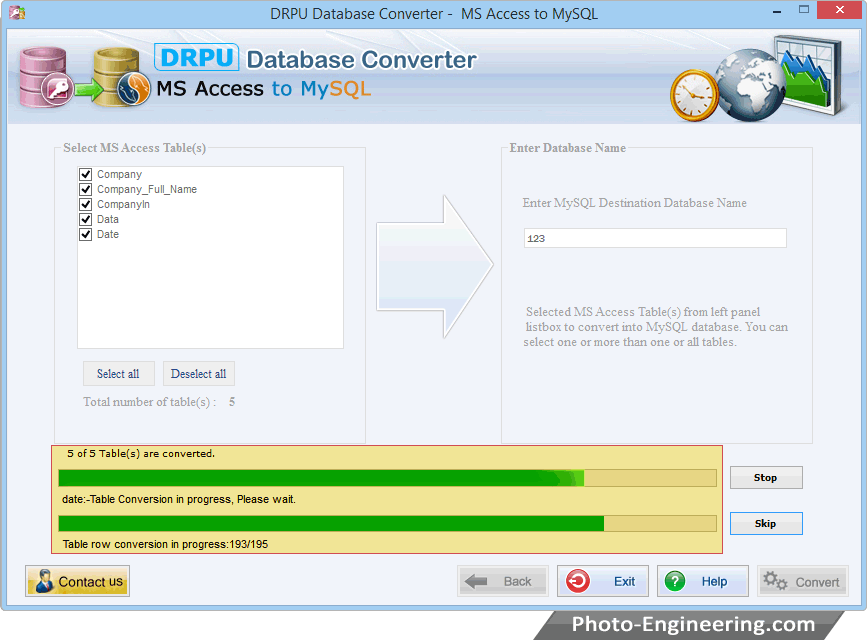 Software Features:
Convert MS Access database records to MySQL database record type format.

Support data, indexes and constraints (depends on database).

Convert the database records in structured manner, with full accuracy and without loss of information.

software converts selected individual database table's records or entire database records into MySQL DB server.
Supported Database Constraints:
Password protected database records conversion, Attributes, Data Types, Primary Keys, Indexes, Table Structure (including Rows and Columns), Default Value Constants, Null Value Constants.