Data Wiping Software
Price: $45
Data Wiping software is a Windows application utility that allows its users to wipe file, disk, partition, file slack space or cluster tips, Windows virtual memory swap file, unused space on a hard disk or an entire hard disk.
When a file is deleted by the user, the OS does not really remove the file from the disk, it only removes the reference of the file from the file system table. In this reference our Data Wiping Utility securely erases your entire disk space.
(100% Secure)
Download Data Wiping Software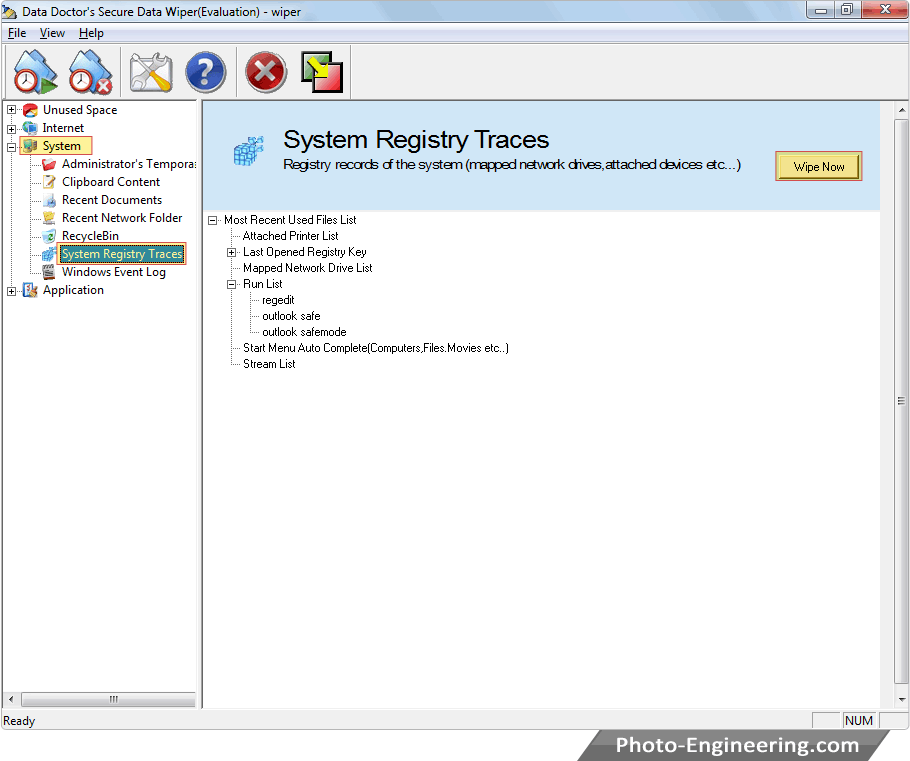 Software Features:
Delete data permanently from computer hard disk and USB flash drives.
Facilitate to switch from non-destructive wiping mode to destructive wiping mode or vice versa.
Cleans unused disk space, internet history, cookies, visited websites, temporary internet files, office documents, administrator files and many more.
Permanently wipes erased mails, chat conversation, passwords and other internet data.
Enables to protect your confidential data which you don't want to share to anyone.