Bulk SMS Software for Windows Mobile Phone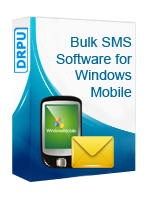 Bulk SMS Software for Windows Mobile Phone
Price: $45
Now you can extent your business marketing and increase revenue and productivity with bulk SMS software. Bulk Text Messaging software successfully send thousands of text messages from computer to mobile phone recipients using Windows based mobile phones.
Download Demo
(100% Secure)
Download Bulk SMS Software for Windows Mobile Phone
Supported Operating System : Windows OS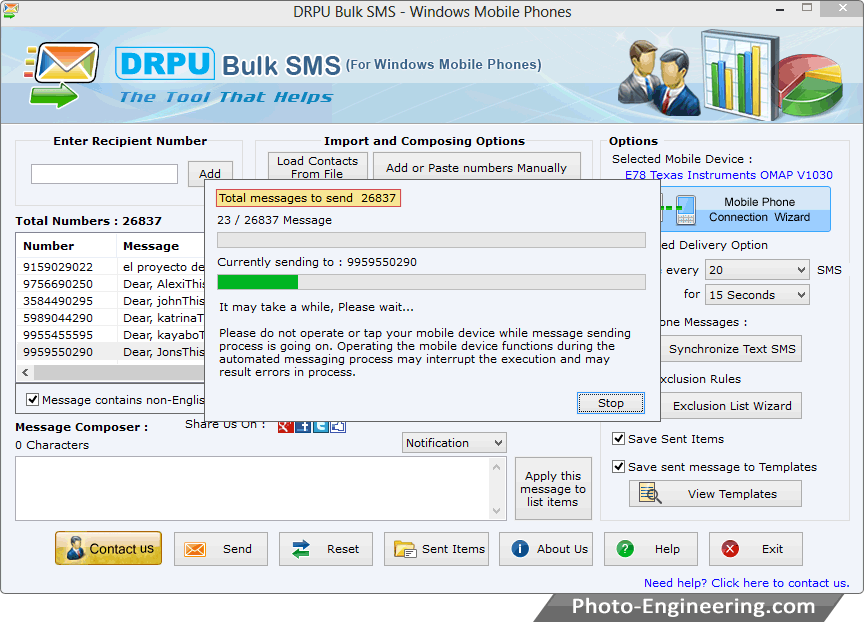 Software Features :
Send multiple numbers of text messages from PC using Windows based mobile phones.
Provides delayed delivery option to control the load of bulk SMS broadcasting.
Sent messages can be saved in txt, html and xls file format for future reference.
Inbuilt list wizard option to maintain the list of contacts which may need during the message sending process.
No internet connection is required while sending bulk sms via software.