Backlink Checker Utility
Price: $45
Back link Checker Utility analyze the users website backlink status on various publisher's website. Website incoming link checking software helps to maintain your back link status that is overall responsible for increasing the popularity of your web site. Link tracker tool notifies user if site is unavailable, link status not found or advertiser webpage backlink status is unavailable on the publisher's website by sending alert email message at the user specified e-mail id.
Back links also popular as (incoming links, inbound links, inward links or inlinks) are overall responsible for analyzing websites popularity globally on the internet. Link popularity analyzer check the status of user website back links on various other publisher website (web page, directory or top level domain) and enable you to keep track of the website easily and securely.
(100% Secure)
Download Backlink Checker Utility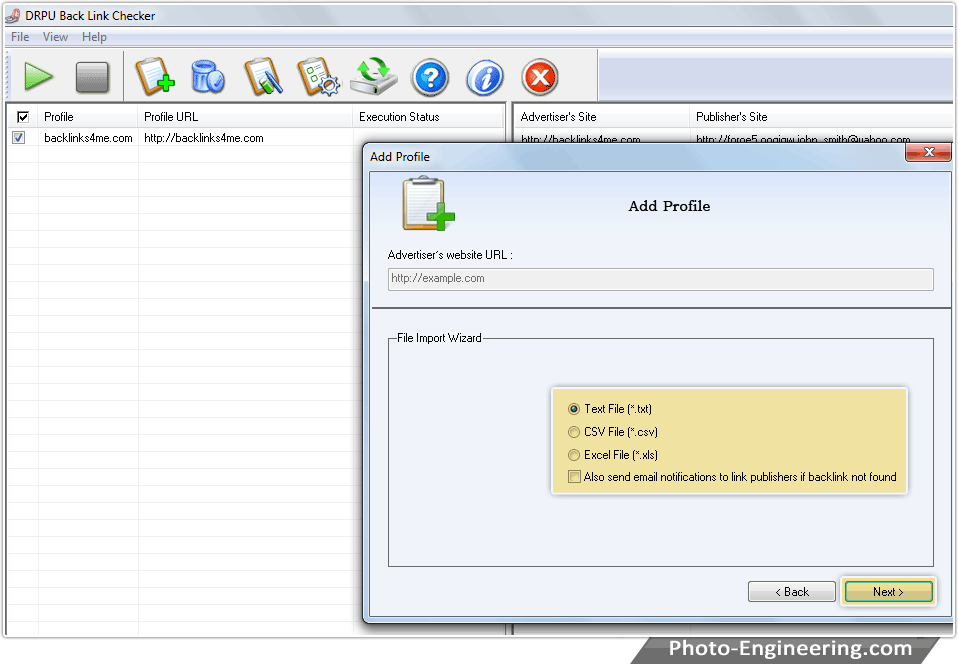 Software Features:
Helpful in analyzing the website backlink status in real time.

Capable to find advertiser's website links, java script links, direct links, reciprocal links etc on publisher's website.

Automatically sends email to user specified ID account about status of back links.

Back link tracking software generates back link status report in HTML or TXT format.

Website link checker tool provides attractive graphical user interface.