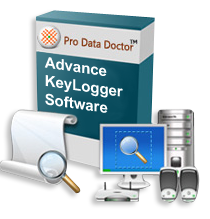 Advanced Keylogger Software
Price: $49
Professional Keylogger software traces and records entire user activities including typed keystrokes, voice chat conversations, clipboard contents, executed application details and captures windows screenshots at regular interval of time.
Advanced Keylogger software saves all the recorded activities in encrypted log file with option to send log details to user specified email address or upload log file via FTP server. Software runs in standard or hidden mode (undetected on Desktop shortcut icon, Startup menu, Add/Remove program list, Software installation file).
Download Demo
Supported Operating System : Windows OS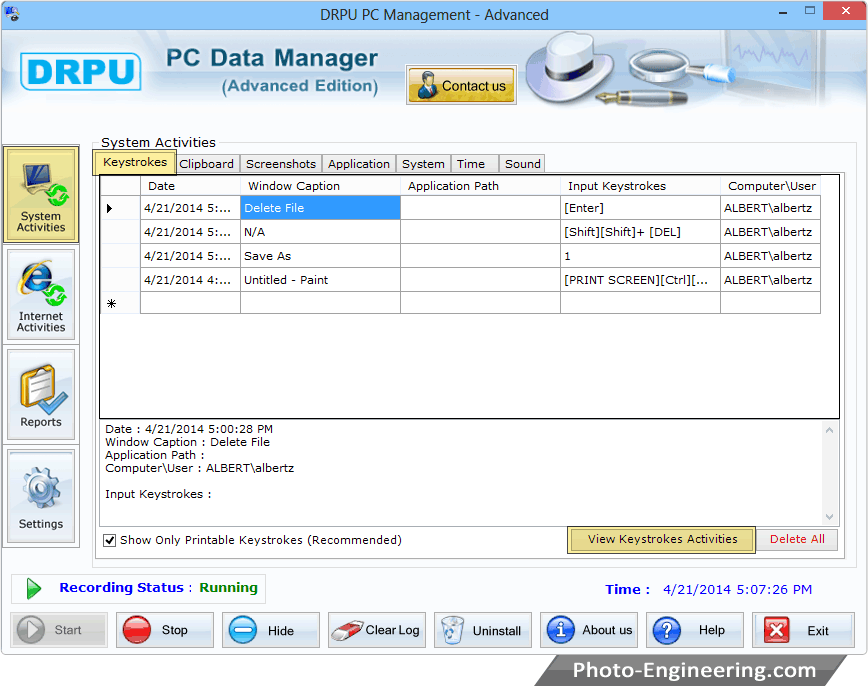 Advance Key Logger is necessary for:
System Administrators: Help you to find out; what exactly typed in the system.
CEOs: Perform the full control by knowing about all actions performed by the employees or other people on the computers in your absence.
Parents: Find out what programs your children run and what they search in the net in your absence to check them.
Any User: Find out, what was going on your computer during your absence: what text was typed etc. Using the program constantly, you will able to restore the previously typed text in case you have lost it and can also restore the forgotten password or the lost email.
Computer Classes and Cyber Cafe: Lets you find out how your PC is used if you own a cyber café or takes computer classes.